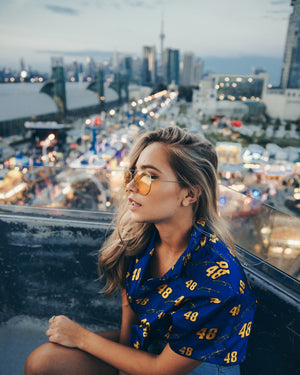 Welcome to Statements Boutique
Discover our sought after selection of jewelry, handbags, accessories & gifts. Shop online for the latest unique & irresistible finds. My name is Brooke & I bought Statements Boutique back in 2008 from two extraordinary sisters who I will always keep extremely close to my heart! I was 28 at the time & working in Pharmaceutical Sales (talk about a pivot!), but I always knew that I wanted my own store. I threw the dice & luckily with a lot of hard work & passion Statements 2.0 was born! I lovingly had my brick & mortar in Madison, NJ for 12 years & post-covid opened a new location in my home town of Princeton, NJ. Unfortunately, too much in this beautiful world of retail has shifted & I've decided to move the business 100% online.
I know you have a literal sea of online shops to visit, but if you happen to stumble upon us then I really hope you find something you love...because that's the point right?! I stand behind the curation of everything you see on the site & any questions just e-mail me!
Remember - Always Accessorize & a shot of tequila in your cocktail never hurts!
xo - B